The whole treatment process takes less than 45 minutes, with minimal downtime post procedure.

Overtime, the threads will gradually and naturally degrade into the body. Longevity of the threads will depend on the type of threads and the area of treatment; usually the results will last one to one and a half years.
Pricing starts from only $500/week. An individual consultation is required to determine the precise price.
Particularly effective in lifting the jawline, mental crease and nasolabial fold.

Dissolvable sterile threads are placed under the skin to lift loose skin using small barbs on the threads, providing support for the skin and underlying soft tissue. We are using 4 different types of threads from such brands as Aptos, Silhouette Soft, Mint Lift PDO, Ultra V PDO.
Face thread lifting can be done multiple times during one's lifetime to maintain a youthful appearance for many years to come.

Does your brow seem to be becoming more heavier and lower each year? Lift and contour your forehead tissues without the need for invasive surgery and weeks of downtime. Results are immediate and continue to improve for up to 6-9 months.

Restore the mid-face "triangle of youth" without the need for surgery by immediately repositioning sagging mid face tissues. This is the future of face-lifting and can be done with minimal pain, no scalpels and no downtime. Results improve overtime as new collagen fibres surround the threads causing an ongoing lift and firmness.

Re-contour a youthful jawline and make jowls your past, not your future. Thread lifting in this area can create a significant lifting effect for droopy mid face tissues. Overtime, collagen proliferation around the thread causes a pleasant lifting to the jawline and jaw angle. This creates an enviable jawline curve with no downtime and minimal discomfort.
Is A Thread Lift Right For You?

You are suffering from any of the following conditions:

Hollow cheeks – loss of volume in your cheeks due to reduced collagen production
Jowls – as we age and gravity takes its toll, jowls can form around the jawline, creating excess skin.
Sagging cheeks – the mild to moderate sagging of cheeks caused by the ageing process
Deep wrinkles – folds and lines around the nose and chin caused by fat pads in our face slipping due to age.

You're aged 30 or above looking to combat the signs of ageing.
You are looking for a less-invasive alternative to surgery that gives longer lasting results.
You are not pregnant, breastfeeding or suffer from anticoagulation or auto-immune conditions.
You are a healthy adult with realistic goals and expectations

Why Choose Thread Lift
Over Face Lift

Treat sagging jowls, loose necklines, loss of volume in cheeks, fine lines and wrinkles
Instant results with minimal swelling
Minimal risks – slight swelling and possible bruising for the first 3-5 days after procedure
Treats fine lines and wrinkles by removing lax skin and tightening underlying muscles
2 weeks discomfort, 4 weeks of settling time
Surgical procedure requiring anaesthetic, hospital stay and pain management
Visible scaring and extensive post-procedure care
Considerable risks including possible infection, nerve damage, permanent change of look


Thread Lift Starting From $2000
or $500/Week (4 Payments)
If you are looking to restore your youthful appearance with a Thread Lift, Sky Beauty Cosmetic Clinic is here for you. Call us on +02 9281 7889 to arrange a consultation with one of our experienced surgeons. An individual consultation is required to determine the precise price. Patients can expect upfront pricing with no hidden fees. Once our doctor has determined what procedure(s) is right for you, we'll customise a price estimate based on your individual needs. Estimates include all internal fees (surgeon's fee, facility fees, anaesthesia, and routine follow-up visits). Your patient care coordinator will be able to provide you with in-depth information regarding your upcoming procedure.
Enjoy Now. Pay Later. Always Interest-Free




Certified
Specialists
The most authoritative medical team composed of several famous specialists providing our patients with superior care and exceptional cosmetic surgery outcomes.

Best
Location
Our clinic is located in the core area of Sydney CBD with convenient transportation. Close to Sydney Chinatown and George St.

Comprehensive
Approach
At Sky Beauty Cosmetic Clinic, you will benefit from the most comprehensive and advanced medical cosmetic products and treatment methods in terms of quality, efficacy and safety.
Personalised
Treatment
Our experienced doctors and beauticians will personally customize the most suitable treatment plan according to your different needs.

100% Positive
Feedback
When you book a free consultation, you will have the opportunity to see a large number of customer cases. We have 100% customer satisfaction. You will be mastered by well-trained doctors, nurses and clinicians.
Unique
Beauty
We take your beauty as our top priority. At sky medical beauty, we will provide you with the most natural age-defying secrets.
Wondering If You Qualify
For a
Thread Lift?


Sky Beauty Cosmetic Clinic is specially designed to provide a professional but relaxing environment. Our Mission is to offer a discreet friendly and comfortable clinic with caring and highly trained staff, state of the art approved equipment and products producing results that are both natural and beautiful. We pride ourselves to be providing a comprehensive skin care for both men and women from skin care to minimally invasive medical procedure.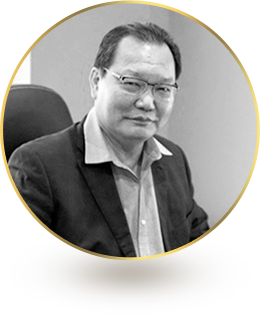 MBBS ( Hons, Sydney) Dip. Paed. (UNSW) Diploma in Aesthetic Medicine (USA) Advanced Certificate in Hypnotherapy FRACGP
Dr Michael Tse graduated with honours from the University of Sydney and was awarded the Robert Craig Prize in surgery.
Other post-graduate qualifications include Diploma of Paediatrics from the University of Sydney, Certificate in Acupuncture from Monash University and an Advanced Certificate from the College of Medical Hypnosis.
Dr Tse has completed the Family Medicine Program and was awarded Fellow of the College of General Practitioners.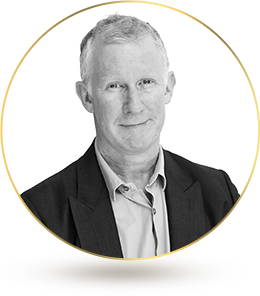 Dr Bill Lyon is an Australian born and trained Cosmetic Surgeon. Dr Bill graduated in Medicine and Surgery from Flinders University 1991.
He undertook extensive surgical training in general surgery and cardiothoracic surgery across Australia and England, during that time he won numerous prizes and scholarships in both clinical work and research as well as being recognised for his clinical teaching.
He has been involved in Anatomy teaching for surgeons in training, and also taught Advanced Life Support (ATLS) to GP's and junior doctors.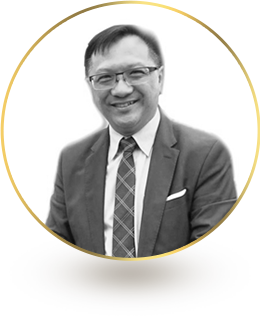 DSc (University of Sydney), MBA (Andrews University), Member of International Implant Association
Dr.Anthony graduated from the University of Sydney with a Bachelor of Dental Science in 1987, with 33 years of work experience, and a Master of Business Administration from Andrews University.
He is also a member of the International Implant Association ITI and the designated dentist for ClearCorrect.
Dr. Anthony has served as the Vice President of the Eastwood Chamber of Commerce.