Are you looking for the most effective
hair regrowth treatment in Sydney?

Good hair has always been a priority for all women and men. Hair loss is caused by a variety of reasons, however Sky Beauty Cosmetic Clinic has the right treatment to help you regrow your natural hair and recover your youthful and attractive look.
Sky Beauty Cosmetic Clinic uses one of the most advanced cutting edge technology to help stimulate dormant hair follicles and promote hair regrowth Sydney.
Is it possible to regrow new hair?
New hair may not thrive if a hair follicle has closed, disappeared, scarred, or has not produced new hair in years.
However, if the follicle is still intact or dormant, it is possible to regrow the hair and boost the health of the current thinner hairs. (Dr. Francesco Fuco, MD of Wexler Dermatology, New York).
Fortunately, our specialist surgeons at Sky Beauty Cosmetic Clinic use the best non-invasive Fotona 4D laser therapy to penetrate the deepest layers of the hair follicles and scalp in order to enable a natural healing process that results in visible hair growth.

What Is the Most Effective Hair Regrowth Treatment?

Although several treatments such as aloe vera, coconut oil and other remedies exist for hair regrowth, most of them require a lot of dedication and routine care. The most effective hair regrowth treatment, however, is Fotona 4d non-invasive laser therapy, which promotes hair growth and development with no downtime.
This is done using gentle regulated buk heating to regulate dormant hair follicles. This therapy increases blood flow to the scalp and improves metabolism, resulting in natural hair growth and development.
How does laser hair growth treatment work?
Laser hair growth treatment works by using the Fotona 4D laser to transfer energy just below the scalp to stimulate hair growth. The processes involved in this treatment include:
The laser handpiece is first pointed towards the target area to transmit a combination energy deep underneath the surface of the scalp to the targeted hair follicles.
The combined energy is then delivered to cause a cellular response in the underlying layers of the scalp.
This helps damaged tissues expand and replenishes the scalp with vital nutrients and hydration to minimize hair thinning and increase hair volume by activating the natural development of collagen in the scalp.
This hair growth treatment, in turn, prevents hair loss and promotes healthy hair growth.


Hormonal changes, genetics, medical conditions, and even the natural aging process may all cause hair loss; which can be either long-term or short-term.
Hair loss can affect your scalp or your entire body, and it can occur progressively or unexpectedly, depending on the cause.
Some causes of hair loss include:
Family history
Medical conditions
Hormonal changes
Supplements and medication
Hairstyles and hair treatments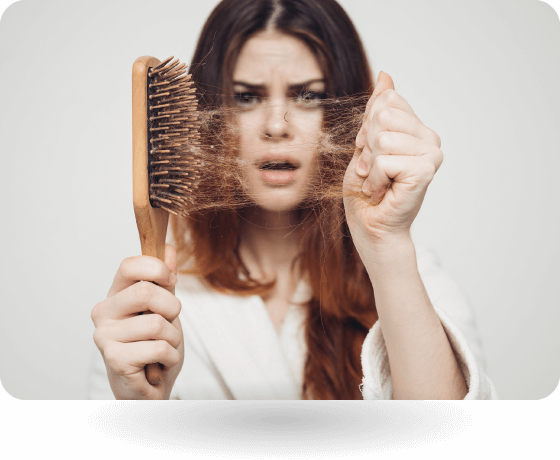 Can I regrow my hair back?

Depending on the cause of your hair loss, there are several hair growth therapies which can be broken down into two:
Dihydrotestosterone  (DHT) is the hormone that causes hair follicles to shrink in men.  With time, these hair follicles become so small that hair becomes unable to develop on them.
However, there are ways to overcome male-pattern baldness and actualize good medical results. These may include:
The use of hair loss medications that have been approved food and drug administration (FDA)
A hair transplant(follicular unit transplantation)
Follicular unit extraction (hair transplant with only follicles)
Healthy lifestyle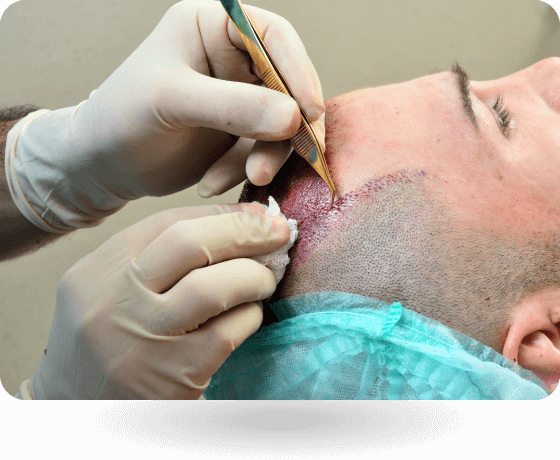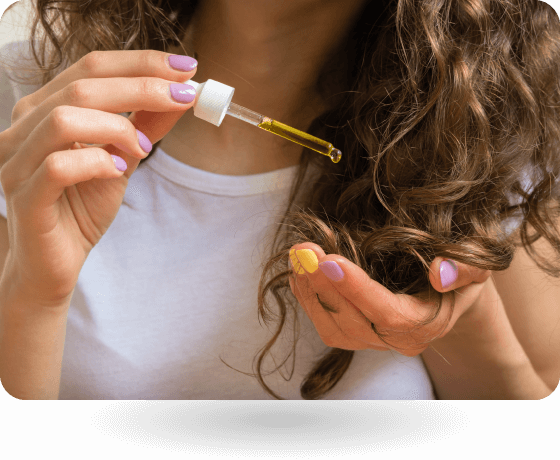 Although the exact cause of hair loss or thinning hair in women is unknown, it could be linked to hormonal changes or stress. There are several options for treating female pattern baldness, including:
Minoxidil topical solution
Topical tretinoin or Retin-A (the combination of minoxidil with therapy),
Corticosteroid injections
Topical anthralin
Platelet-rich plasma (PRP) therapy
Ketoconazole shampoo
Light and laser therapy
Other options for women seeking hair regrowth, especially when dietary deficiencies, hair trauma from air styling, telogen effluvium, and stress are contributing factors, include:
Eat healthily
Change hairstyling habits
Try acupuncture
Reduce your stress.


Sky Beauty Cosmetic Clinic focuses on using light therapy to aid hair growth while taking into the consideration the needs and preference of every client.
Dr Tse, our medical director has over 25 years of medical experience and 15 years in non-invasive aesthetic facial rejuvenation.
We use one of the best laser treatments, known to treat a wide range of medical and esthetic concerns and conditions.
As you can see in our before and after photos, Sky Beauty Cosmetic Clinic has helped many people regrow their natural hair using cutting-edge, non invasive laser technology.
We have the most reputable medical team, which includes many well-known experts.
Our clinic is in the heart of Sydney's CBD, with easy access to public transportation. Close to Chinatown and George St. in Sydney.
Our skilled doctors and beauticians can personalize the best care plan for you based on your specific needs.
You will be able to see a significant number of customer cases if you schedule a free consultation. We also have a 100% customer satisfaction rate.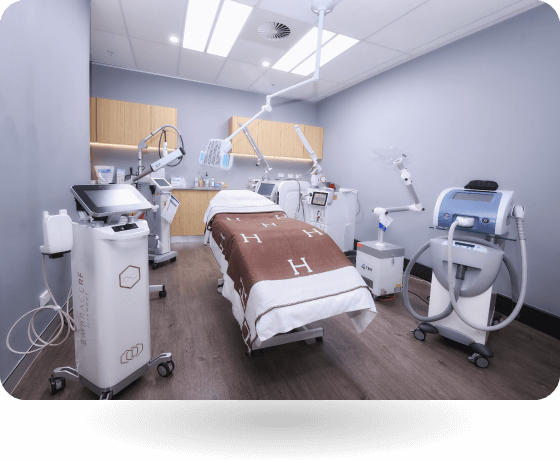 Hair Regrowth Before and After Images

At Sky Beauty Clinic, we have several clients who have successfully completed the Fotona 4D laser treatment, and these before and after images capture people of various ethnicities, races, and genders who have achieved outstanding results after completing the treatment.

How Much does Hair Regrowth Treatment Cost in Sydney?

The cost of hair regrowth treatment in Sydney depends on your treatment type as well as your location. However, at Sky Beauty Cosmetic Clinic, you can schedule a free consultation with one of our specialists to determine your hair regrowth therapy and also get a free price quote.
The cost of Fotona 4d laser treatment at Sky Beauty Cosmetic Clinic is as low as $499 or only $125 per week. As a first time client, you can also enjoy a percent off the normal price at only $199 without any hidden charges.

Why should I choose Sky Beauty Clinic Sydney for my hair Regrowth treatment in Sydney?

At Sky Beauty Cosmetic Clinic, we not only place high value on your beauty, we also provide you with the best natural age defying secrets.
Some of the advantages of choosing Sky Beauty Cosmetic Clinic include:
We offer the best treatment to help you make sure that you have healthy natural hair growth with volume.
Our team of experts use Fotona medical aesthetic lasers to stimulate your scalp, which can result in new hair growth within a few months.
The will take about 30 minutes and has no downtime
The procedure activates natural healing process of your hair follicles
Frequently Asked Questions