What Is

Developed by Medical Physicians, REVIV is the world leading formula in elective hydration, beauty and wellness therapy. Trusted internationally at several locations, REVIV is now in Sydney located at Sky Beauty Cosmetic Clinic. Applying innovative Western medicine to an Eastern philosophy of balance, REVIV helps restore equilibrium through vitamin-infused therapies to combat and to treat the effects of dehydration, strenuous physical activity, ageing, sunburns, fatigue, hangovers and other factors.
Get the edge you need to live a lifestyle without boundaries. Our IV therapies have been specially formulated to provide your body with the vitamins, nutrients, fluids, electrolytes and anti-oxidants that you need. With five different IV therapies to choose from, our specially formulated IV drips will help you work hard and play harder.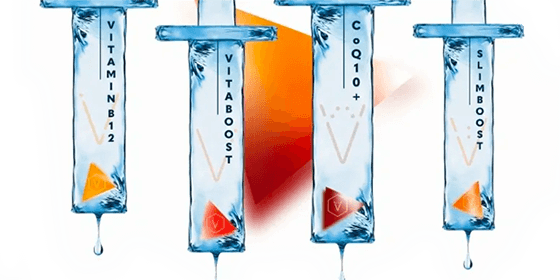 Push your mental and physical limits and give your body a boost. Our intramuscular vitamin injections take seconds to administer, have a 100% absorption rate and offer lasting effects. Give your immune system a boost without the negative comedown effects of energy drinks. No matter what your wellness goals, our vitamin injections will help you on your journey to better wellbeing.
FAQ



Packages Starting at Only $99/Week (4 Payments)
Help your body to recover and rehydrate quickly after exercise with the Hydromax IV therapy. Push your body to the limits to perform at your personal best and smash your Strava segments with the help of Hydromax. Not only does it help you hydrate properly before exercise but it also delivers the minerals, antioxidants and electrolytes you need to recover quickly afterwards.
Refreshment from tough days/night
Give your body the helping hand it needs to aid recovery from ailments such as common colds, seasonal allergies, the flu or even a hangover with the help of the Ultraviv IV therapy. Developed by an experienced team of physicians this recovery IV therapy provides antioxidants, minerals, vitamins, electrolytes and medications to help give you a wellness boost.
Maintenance of health & vigour
Megaboost is packed full of minerals, antioxidants, electrolytes, Vitamin B12 and a high dose of Vitamin C to help bring your body back to a happy equilibrium. Increase your strength and energy levels and combat the effects of traveling, jet lag or just a busy lifestyle with our help.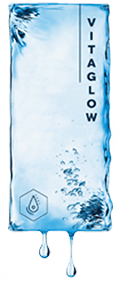 Cosmetic Rejuvenation & wellness
Slow the effects of aging and enjoy younger looking skin with the help of the Vitaglow antioxidant IV therapy. Containing a high dose of the master antioxidant Glutathione as well as Vitamin C, Vitaglow helps to detoxify your body from damage caused by free radicals. This therapy also cleanses vital organs while improving the appearance of your skin, hair and nails.
Max Recovery & Detoxification
The ultimate IV drip experience, Royal Flush combines the elements of Ultraviv, Megaboost and Vitaglow into a single therapy that is designed to supercharge recovery and maximize your wellness. This comprehensive therapy works to rehydrate, boost energy, decrease inflammation, relieve pain and nausea, cleanse vital organs, detoxify your body and REVIV you.
Give your body a natural energy boost with a Vitamin B12 injection and end your reliance on stimulants like coffee and energy drinks. Whether you are looking to enhance your athletic performance, supplement…
Organic Metabolic Enhancement
Raise your metabolism and get the weight loss results you want with the help of a Slimboost lipotropic vitamin injection. As well as stimulating your natural metabolism to help to burn fat, this vitamin injection…
Enjoy Now. Pay Later. Always Interest-Free




Certified
Specialists
The most authoritative medical team composed of several famous specialists providing our patients with superior care and exceptional cosmetic surgery outcomes.

Best
Location
Our clinic is located in the core area of Sydney CBD with convenient transportation. Close to Sydney Chinatown and George St.

Comprehensive
Approach
At Sky Beauty Cosmetic Clinic, you will benefit from the most comprehensive and advanced medical cosmetic products and treatment methods in terms of quality, efficacy and safety.
Personalised
Treatment
Our experienced doctors and beauticians will personally customize the most suitable treatment plan according to your different needs.

100% Positive
Feedback
When you book a free consultation, you will have the opportunity to see a large number of customer cases. We have 100% customer satisfaction. You will be mastered by well-trained doctors, nurses and clinicians.
Unique
Beauty
We take your beauty as our top priority. At sky medical beauty, we will provide you with the most natural age-defying secrets.
Wondering If
is Right For You?


Sky Beauty Cosmetic Clinic is specially designed to provide a professional but relaxing environment. Our Mission is to offer a discreet friendly and comfortable clinic with caring and highly trained staff, state of the art approved equipment and products producing results that are both natural and beautiful. We pride ourselves to be providing a comprehensive skin care for both men and women from skin care to minimally invasive medical procedure.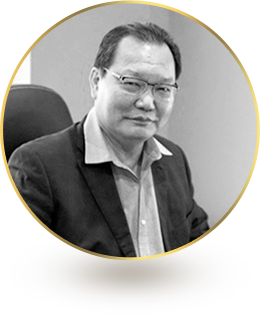 MBBS ( Hons, Sydney) Dip. Paed. (UNSW) Diploma in Aesthetic Medicine (USA) Advanced Certificate in Hypnotherapy FRACGP
Dr Michael Tse graduated with honours from the University of Sydney and was awarded the Robert Craig Prize in surgery.
Other post-graduate qualifications include Diploma of Paediatrics from the University of Sydney, Certificate in Acupuncture from Monash University and an Advanced Certificate from the College of Medical Hypnosis.
Dr Tse has completed the Family Medicine Program and was awarded Fellow of the College of General Practitioners.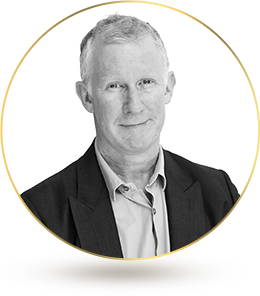 Dr Bill Lyon is an Australian born and trained Cosmetic Surgeon. Dr Bill graduated in Medicine and Surgery from Flinders University 1991.
He undertook extensive surgical training in general surgery and cardiothoracic surgery across Australia and England, during that time he won numerous prizes and scholarships in both clinical work and research as well as being recognised for his clinical teaching.
He has been involved in Anatomy teaching for surgeons in training, and also taught Advanced Life Support (ATLS) to GP's and junior doctors.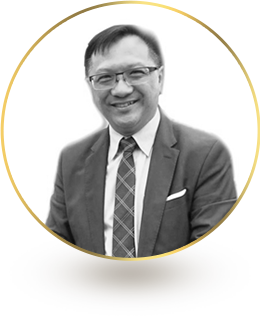 DSc (University of Sydney), MBA (Andrews University), Member of International Implant Association
Dr.Anthony graduated from the University of Sydney with a Bachelor of Dental Science in 1987, with 33 years of work experience, and a Master of Business Administration from Andrews University.
He is also a member of the International Implant Association ITI and the designated dentist for ClearCorrect.
Dr. Anthony has served as the Vice President of the Eastwood Chamber of Commerce.